The Long Island Sports Photo Network- a collection of some of the best photographers in the New York area, is committed to providing high quality sports photography to Long Island's young athletes. Our photographers have been published in both national and international publications, in such places as The Hockey News, Newsday, Sports Illustrated, and many other books, magazines, and newspapers.
We believe high quality photography is the perfect way to capture these "golden years", when kids play sports for the love of the game, and no other reason.
We offer a wide selection of products, and shoot events using only the highest quality, state-of-the-art pro-digital cameras, lenses and lighting.
When it comes to Team and Individual photography, look no further than LISPN to handle your photo day needs. We have the ability to photograph athletes indoors using greenscreen technology or outdoors on your home field for that classic sports "look". Using state of the art lighting and camera gear, we are able to capture your athletes in a variety of creative ways and are able to photograph as many as 100 teams or more in a single day.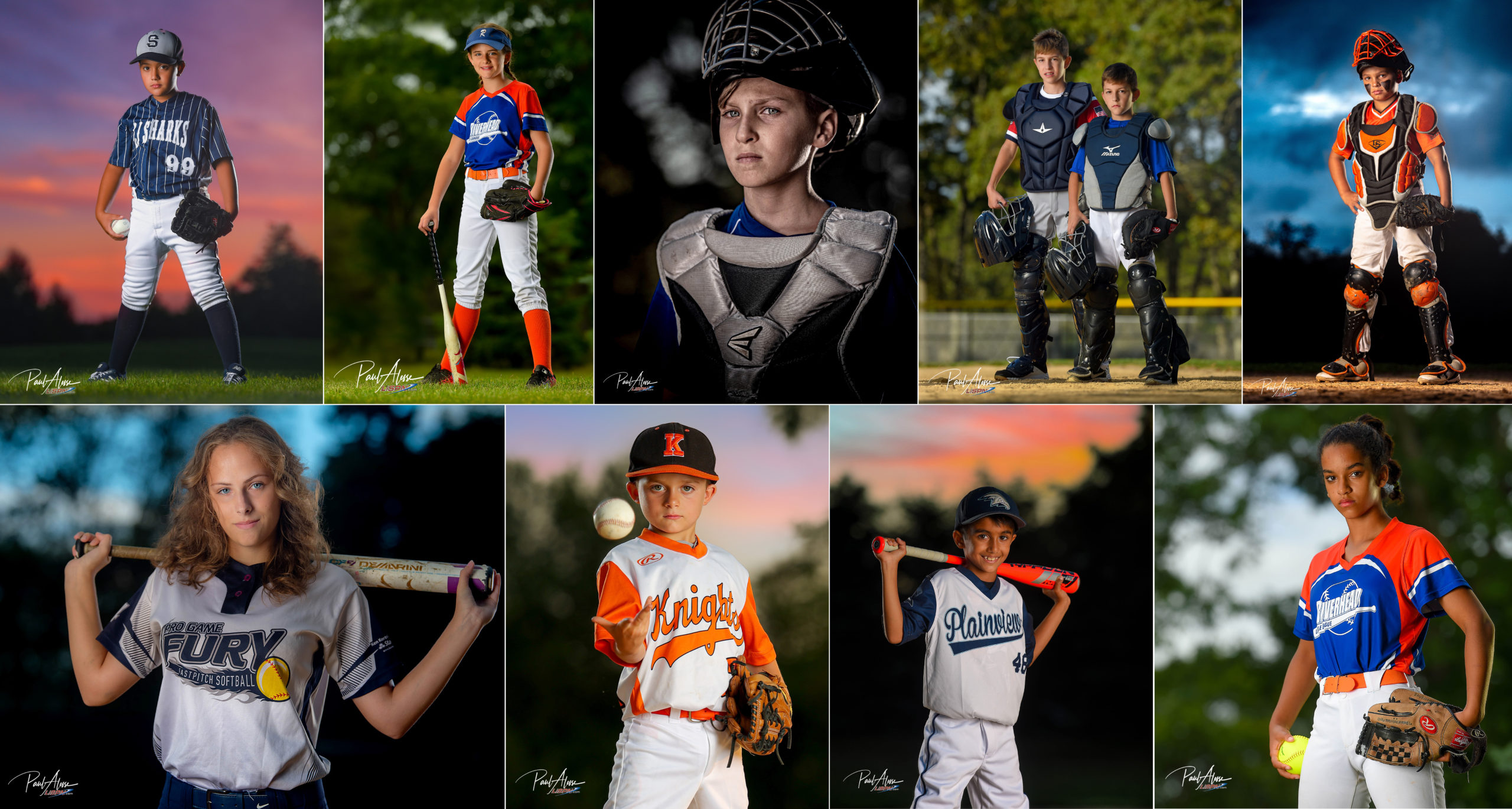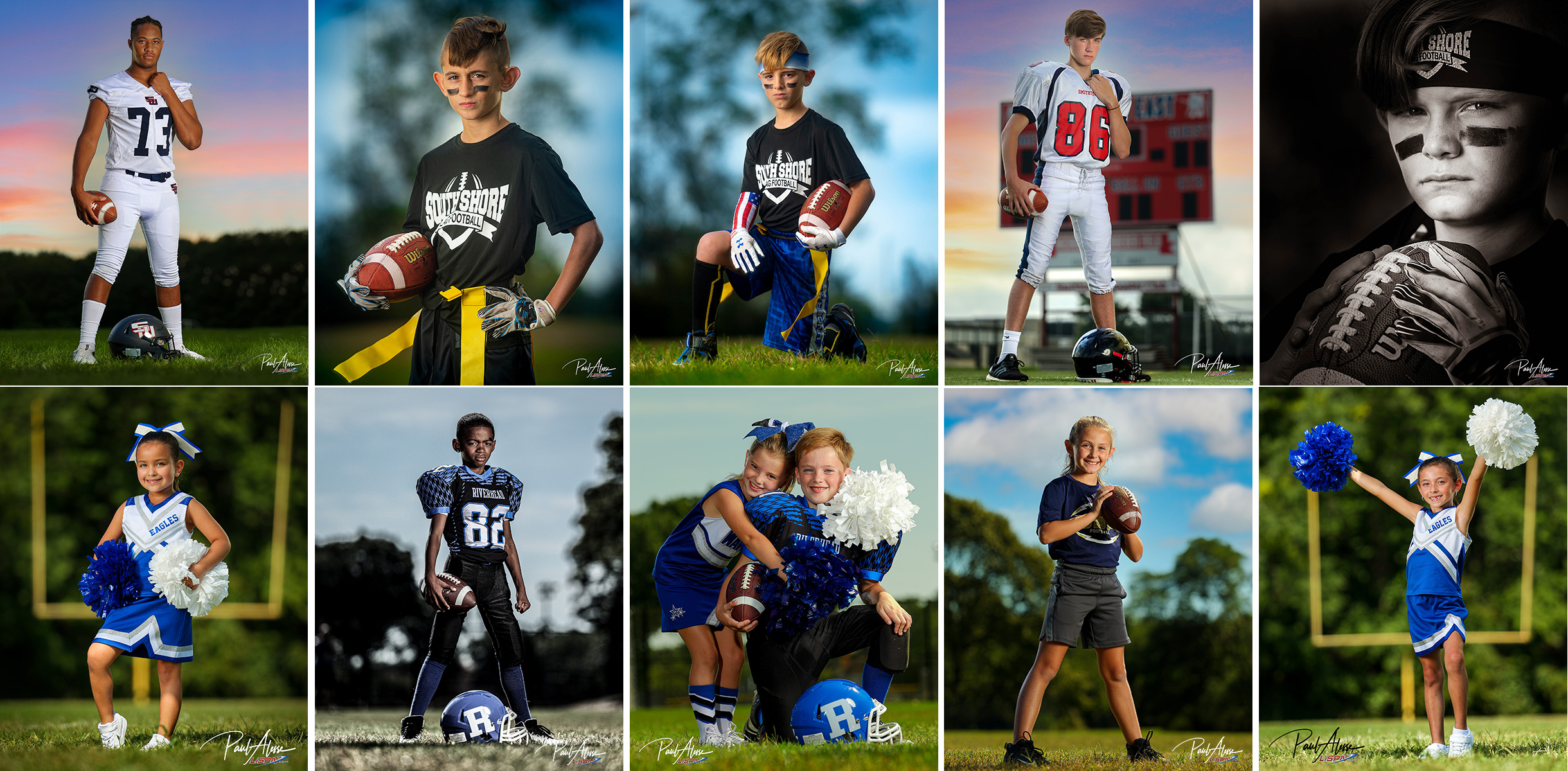 If you are involved in a youth sports program, and would like us to photograph your league, go to our registration page and let us know!
Paul's background in baseball and youth sports allowed him to merge his two passions… sports and photography. Paul met company founder, Shane Psaltis in the spring of 2005 and has photographed a variety of youth sports action for LiSPN including, soccer, swimming, lacrosse, basketball, wrestling, cheerleading, football, hockey, and baseball/softball. In 2008 Paul became a permanent fixture at LiSPN as a owner, and company president.
His recent work has focused more on team and individual portraits of athletes featuring a unique style that has separated his work among other photographers throughout Long Island. Paul's ability to connect with the subjects he photographs allows him to elicit a variety of fun and creative expressions in athletes across all sports and age levels. That, along with the implementation of a variety of lighting techniques and camera angles has made his work stand out as among the very BEST in sports portraiture.
Paul's team and individual work can be seen by clicking here: Team and Individual Samples
LiSPN continues to offer the best photo day experience to all scholastic athletic programs and youth leagues throughout Long Island. Whether needing to photograph athletes inside or outside, expect nothing but the best when it comes to team photos and individual photographs of your athletes!
Shane Psaltis, Advisor and Chief Photographer
Shane got his start as a photographer shooting for his high school year book. He attended college for Photographic Imaging, and began assisting wedding photographers. A year later, he merged his love for sports with photography and formed Power Photography. Where he offered professional Sports, Model and wedding photography. After about 6 years Shane wanted to focus strictly on his passion which was sports so he created and founded LiSPN the Long Island Sports Photo Network!
Shane has been published in numerous publications, including Newsday, and their prep sports magazine, Hi-Five. He is also a regular contributor to The Traveler Watchman of Southold.
Shane has photographed the NFL, NHL, NBA and Major League Baseball and has been awarded Best News Photo and Photo of the Year by the New York Press Association. He continues to assume the role as LiSPN's Chief Photographer.
In addition to photographing sports, Shane is an avid wildlife and landscape photographer. His personal work can be viewed at: https://nightscapes.com/